With regards to reopening visitation, the NYS Department of Health has set forth a revised guidance to expand visitation and/or activities. At this time, Highland Care Center is pleased to announce that we are eligible to reopen visitation! Due to guidelines, if we experience a COVID-19 case then we will have to pause visitation for 14 days until clear of COVID-19 cases. We thank you all and are excited to see the families and friends reunite.
Click the image below to view and sign up for our visitation schedule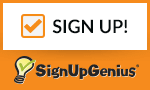 We deliver the most advanced rehabilitation and specialty care available with compassion and enthusiasm.
Rehabilitation Services
Long Term Care
Speciality Services
24 Hour Nursing Staff
Palliative Care Program
Life Vest
Our Personal Approach to nursing care for the entire family with a focus on routine timely communication is the hallmark of our round-the-clock skilled nursing and therapy services.
Let us help you make an informed decision about the best care for your loved one!